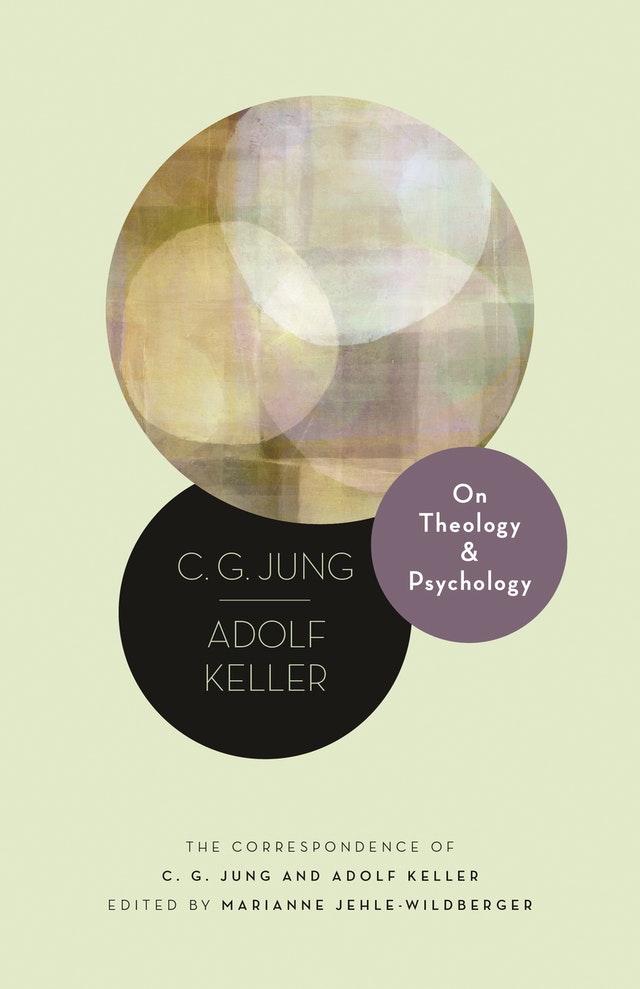 20th September
Dr. John Peck
We at the Philemon Foundation hope that you and your families are safe and well in this most challenging of times.
The Foundation is inviting you to a free webinar (for past, present and new individual donors, as well as to anyone who has made a pledge to our crowdfunding project) on its most recently published book in the Philemon Series from Princeton University Press, On Theology and Psychology: The Correspondence of C. G. Jung and Adolf Keller on Sunday 20 September from 2pm to 3.30pm (Eastern Daylight Time, USA), with Dr. John Peck (who co-translated the volume). The webinar will be chaired by Professor Sonu Shamdasani.
On Theology and Psychology brings together C. G. Jung's correspondence with Adolf Keller, a celebrated Protestant theologian who was one of the pioneers of the modern ecumenical movement and one of the first religious leaders to become interested in analytical psychology. Their relationship spanned half a century, and for many years Keller was the only major religious leader to align himself with Jung and his ideas. Both men shared a lifelong engagement with questions of faith, and each grappled with God in his own distinctive way.
Presented here in English for the first time are letters that provide a rare look at Jung in dialogue with a Protestant theologian. Adolf Keller was one of the first pastors to become interested in psychoanalysis and came into contact with Jung in 1907. He sided with Jung after the latter's separation from the psychoanalytic movement and played an active role in the 'Zurich school' and in the Psychological Club. With the help of the American churches he founded and led the Inter-Church Aid and engaged himself especially in the help for refugees in the time of National Socialism. At the same time, his wife, Tina Keller, did analysis with Jung and Toni Wolff and went on to become a psychiatrist and psychotherapist and a key representative of analytical psychology in Geneva and later in Los Angeles.
Spanning some fifty years, these letters reveal an extended intellectual and spiritual discourse between two very different men as they exchange views on the nature of the divine, the compatibility of Jungian psychology and Christianity, the interpretation of the Bible and figures such as Jesus and Job, and the phenomenon of National Socialism. Although Keller was powerfully attracted to Jung's ideas, his correspondence with the famed psychiatrist demonstrates that he avoided discipleship. Both men struggled with essential questions about human existence, spirituality, and well-being, and both sought common ground where the concerns of psychologists and theologians converge.
Featuring an illuminating introduction by Marianne Jehle-Wildberger, On Theology and Psychology offers incomparable insights into the development of Jung's views on theology and religion, and a unique window into a spiritual and intellectual friendship unlike any other.
If you are a donor you should have received an email inviting you to register for the upcoming event, but if you haven't please contact info@philemonfoundation.org. If you would like to attend and have not donated before, you can make a donation now to be eligible to attend.
The work is available for purchase directly from the Foundation with the full author's discount, plus shipping. To order a copy, please send an email to info@philemonfoundation.org