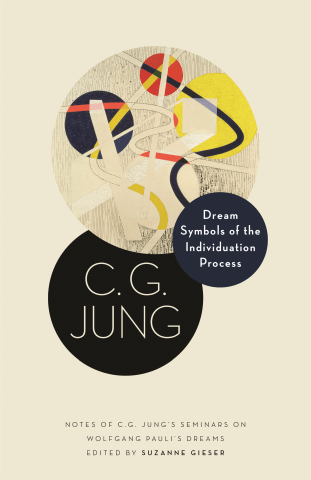 Webinar on Dream Symbols of the Individuation Process: Notes of C. G. Jung's Seminars on Wolfgang Pauli's Dreams on Sunday 2 August from 2pm to 3.30pm (Eastern Daylight Time, USA)
We at the Philemon Foundation hope that you and your families are safe and well in this most challenging of times. During this period, the editing and translation work of the Foundation has continued unabated.
The pandemic has thrown into sharp relief the intersection between globbal events and the individual psyche: one of the lietmotifs of Jung's work. Many have turned to the reading of his work during this period to seek orientation.
In this spirit, the Foundation is inviting donors to a free webinar (for past, present and new donors, as well as to anyone who has made a pledge to our crowdfunding project) on its most recently published book in the Philemon Series from Princeton University Press, Dream Symbols of the Individuation Process: Notes of C. G. Jung's Seminars on Wolfgang Pauli's Dreams with the volume editor, Dr. Suzanne Gieser, who has written a comprehensive historical and contextual introduction to the volume. The webinar will be chaired by Professor Sonu Shamdasani.
In 1936 and 1937, C. G. Jung delivered two legendary seminars on dream interpretation, the first on Bailey Island, Maine, the second in New York City. Dream Symbols of the Individuation Process makes these lectures widely available for the first time, offering a compelling look at Jung as he presents his ideas candidly and in English before a rapt American audience.
The dreams presented here are those of Nobel Prize–winning physicist Wolfgang Pauli, who turned to Jung for therapeutic help because of troubling personal events, emotional turmoil, and depression. Linking Pauli's dreams to the healing wisdom found in many ages and cultures, Jung shows
how the mandala—a universal archetype of wholeness—spontaneously emerges in the psyche of a modern man, and how this imagery reflects the healing process. He touches on a broad range of themes, including psychological types, mental illness, the individuation process, the principles of psychotherapeutic treatment, and the importance of the anima, shadow, and persona in masculine psychology. He also reflects on modern physics, the nature of reality, and the political currents of his
time. Jung draws on examples from the Mithraic mysteries, Buddhism, Hinduism, Chinese philosophy, Kundalini yoga, and ancient Egyptian concepts of body and soul. He also discusses the symbolism of the
Catholic Mass, the Trinity, and Gnostic ideas.
If you are a donor you should have received an email inviting you to register for the upcoming event, but if you haven't please contact info@philemonfoundation.org. If you would like to attend and have not donated before, you can make a donation now to be eligible to attend.